Be the smartest marketer in the room.
Your boss will thank you. Your customers will love you.
Every week, we send the data, stories, and case studies that you need to stay up to date on the state of content marketing.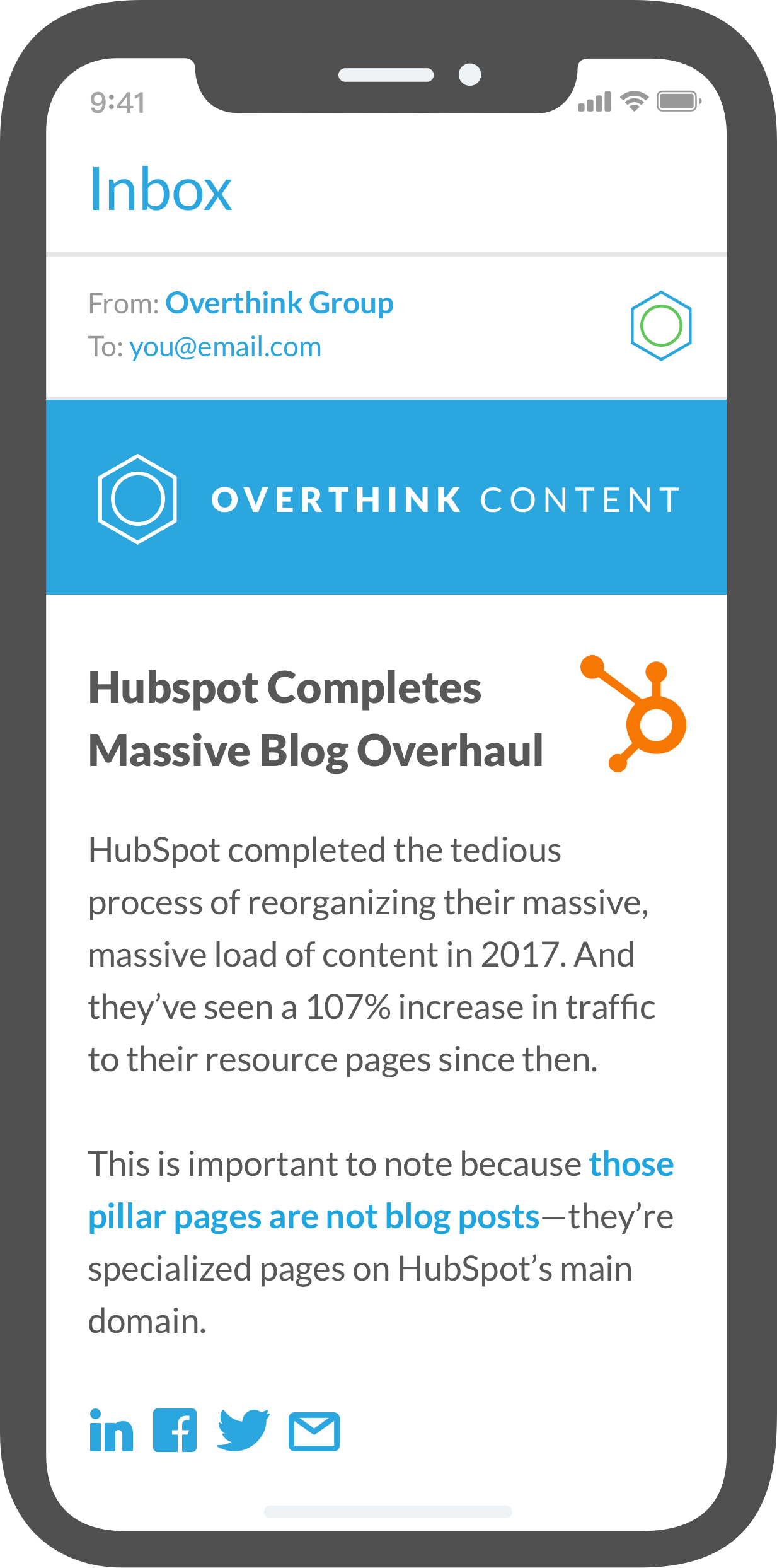 About the newsletter
Content marketing is always changing, and it's easy to get complacent.
Even HubSpot took a year to align their SEO strategy with Google's current algorithms. (Seriously. That's a true story.)
Don't be the person pushing content marketing strategies from 2014. Be the one that brings up current trends. Be the one bringing in real data. Be the one who can use content to meet goals—not just look cool.
This newsletter helps you do that. We tear down content strategies from the fastest-growing startups. We find out what pulls in organic traffic. We find out what gets shared.
We give you all the stories, links, infographics, and stats you need to be the content marketing expert in your organization—regardless of your position.