Overthink Group Services
All pricing varies by project, but 90% of our work falls within the ranges provided here.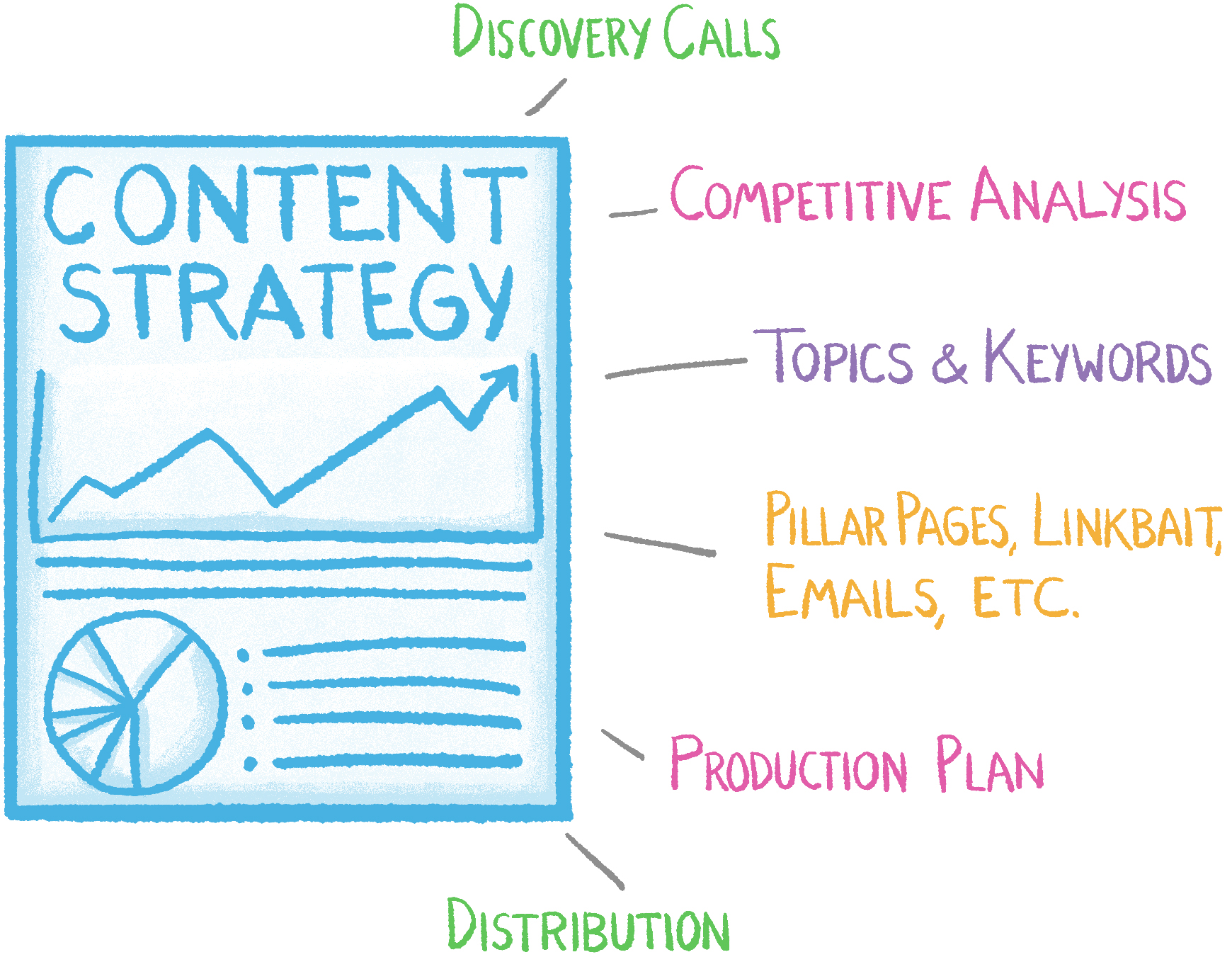 Start-up project
Content & SEO strategy
$10,000–30,000 depending on project scope.
We do a deep dive into your offerings and competitors' content to provide you with:
Topics to create content about
Insights on competitor strategies (and how to beat them)
Validated concepts for content to create, prioritized by opportunity
Game plans for production and distribution
A playbook for ongoing success
This is how most engagements with Overthink Group begin, and the process takes 6–8 weeks. After this project is complete, most clients enter a 6–12 month retainer period wherein we help them implement the strategy.
Ongoing monthly retainers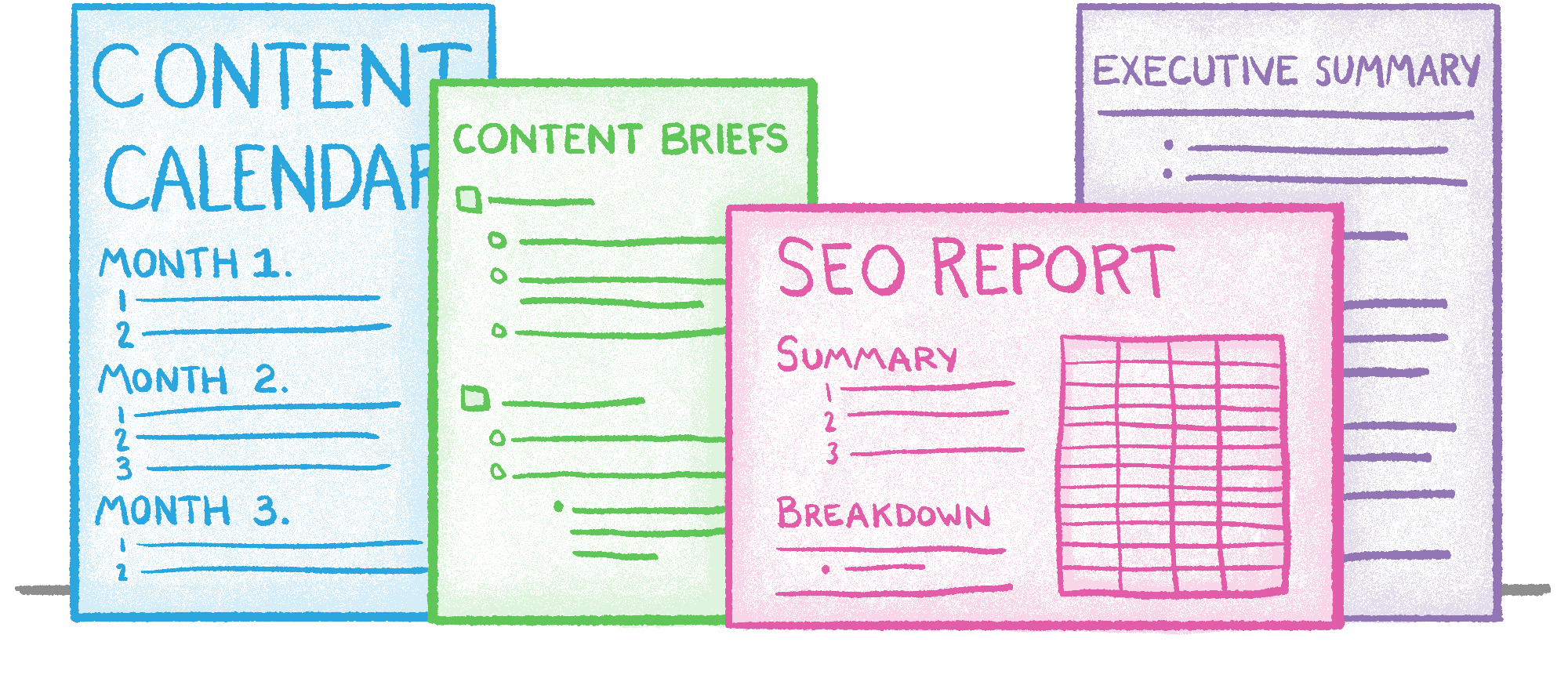 Consulting services
$5,000–10,000/mo
We coach your in-house team through the content marketing process. This includes a mix of the following services:
Content calendars
Content briefs: thorough outlines, wireframes, and technical recommendations for writers, designers, and promoters
Play-by-play coaching: giving action items to your team to improve content performance
Market intelligence: ongoing insights on competitor activity, content trends, and findings
Example:
A high-growth startup's marketing team wants to create a wealth of content quickly using freelance writers. Every month they receive:
15–20 content briefs per month
(pillar pages, blog posts, product feature pages, etc.)
Market intelligence report
SEO checklist
Cost: $5,000/mo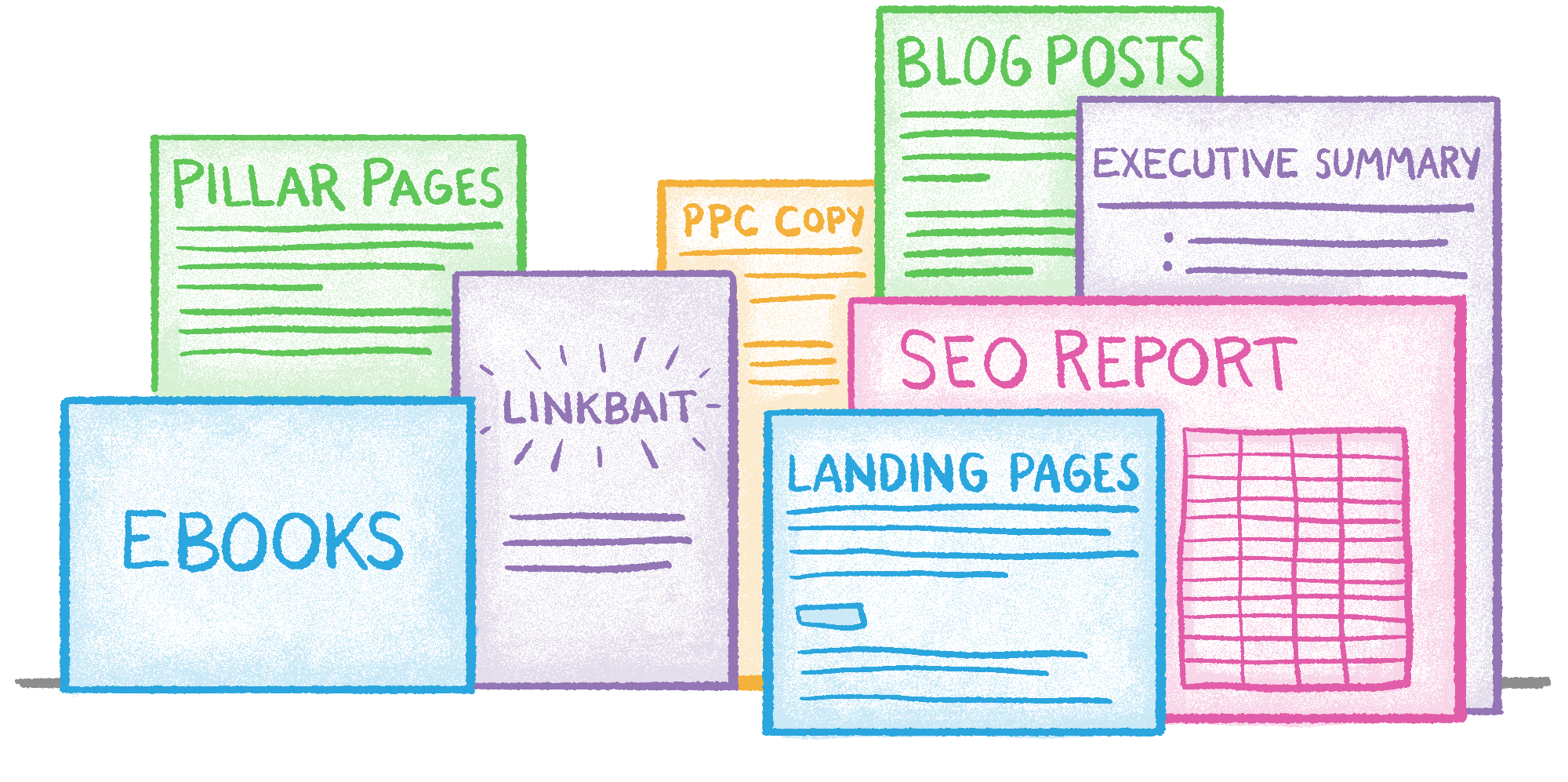 Content production
$5,000–20,000/mo
We produce a steady stream of original content in line with the strategy and needs of our clients. This usually includes a mix of the following:
Long-form content (ebooks, pillar pages, linkbait, etc.)
Blog posts
Email automation content
PPC copy
Landing page copy
Consulting services
Example:
A funded B2B startup wants to quickly create a content library for SEO and lead nurture. Every month they receive:
2 ebooks
2 pillar pages
8 blog posts
10 emails
Cost: $10,000/mo
We do a la carte content production and projects, too.
These can fall in a wide range, from a one-off lead magnet to creating a full library of pillar pages and nurture streams. Price varies based on project scope and timeframe.
Let's be friends
Here we are at the bottom of the page. We've done a lot of talking—but we'd love to hear what you have to say. Want to chat about content marketing and SEO strategy?
Let's make it happen.